Cottonwood is a long-standing accounting practice headquartered in Albuquerque New Mexico.
We are successful and stable business with a varied portfolio of clients that value the professional and personal service we deliver.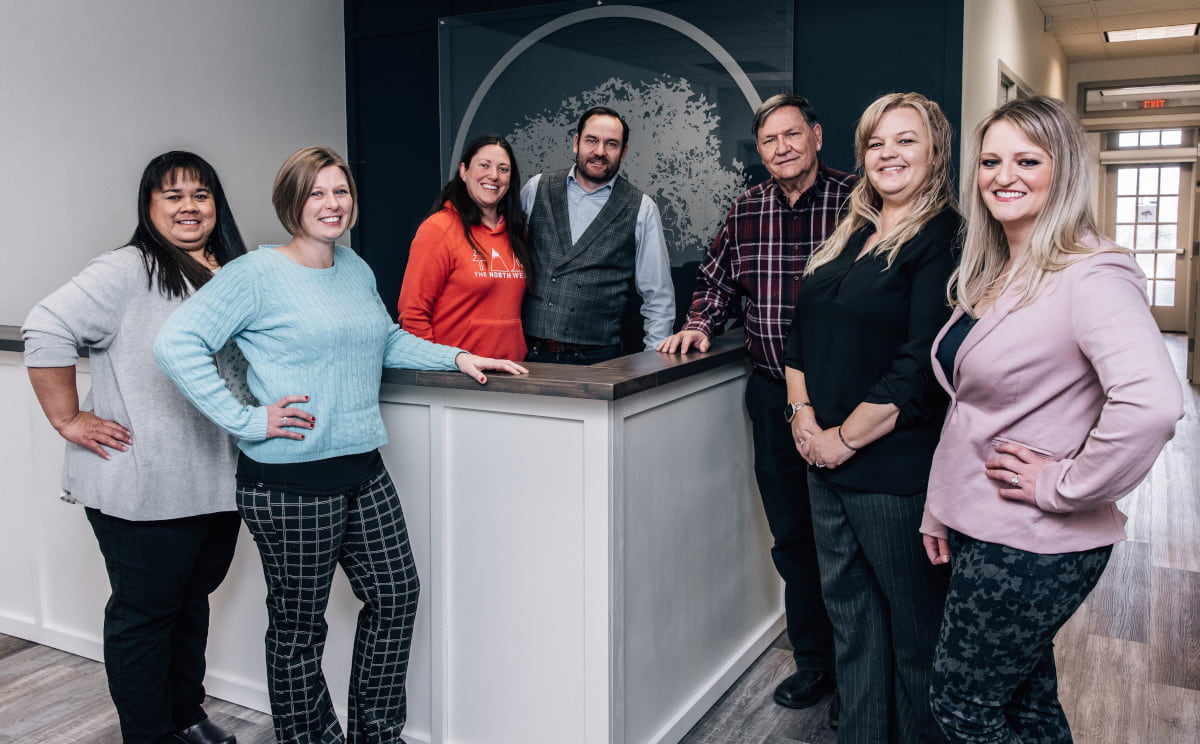 We are the leading accounting and financial advisory in the Southwest for families and family run businesses. We are reliable, long-term business partners.
What you can expect from cottonwood
We know that where business, life, finance and family intersect is complex
This space is our speciality and we do it well. We pride ourselves on:
Experts at navigating the intersection of business, life, finance and family.
OUR PEOPLE AND CULTURE
We help our clients develop the financial strength and security they need to support themselves and those that rely on them, today and into the future. We share their visions and values, take time to understand their affairs, and are qualified to lead the management of their financials, year-round.
Brian Laws

Tax and Accounting

Brian is a native of New Mexico; he was born and raised in Santa Fe. He has been in the accounting industry for over 17 years. He received his CPA certification in 2009. Brian enjoys playing soccer and still plays in Santa Fe's adult leagues. He also enjoys art, music, and spending time with his family. Brian is the proud father of a daughter and two sons.

Asa Laws

Tax and Accounting

Asa Laws is a native of Utah, where he grew up and attended college. He is a Certified Public Accountant with 42 years of experience working in New Mexico, several of which as an owner of his own CPA firm, serving closely held businesses, government, not-for-profit entities, service and professional businesses, retailers, and automobile dealerships. He enjoys spending time with his family, especially his grandkids, and is an active member of the Rotary Club of Santa Fe del Sur.

Juli Valdo

Tax and Accounting

With her background working in small businesses, Juli has a passion for small business accounting. That passion inspired her to complete her accounting degree from the University of Phoenix, and she is currently studying for her CPA exams. When not talking about numbers, you can find her camping, hiking with her Australian Shepherd, or at the shooting range where she competes in defensive pistol shooting matches.

Jackie Bopp

Accounting

Jackie has over five years of experience in business accounting and bookkeeping helping dozens of small businesses maintain their monthly books and tax compliance. Before that, she started her professional career in composition instruction and moved into freelance writing, specializing in marketing copywriting. Jackie is an enthusiastic Cardinals fan, being a native of the greater St. Louis area, and has one very spunky daughter to keep her on her toes.

Bridgit Torbett

Tax

Originally from Southern California, Bridgit has called New Mexico home since 2000. She was a small business owner reselling antiques for 10 years and began studying tax preparation to assist with her business. She found a love for learning and transitioned into tax preparation full time 12 years ago. When she is not working, she enjoys all things soccer including refereeing, playing, and watching the United games. She is also an active member in her children's scout troop.

Renee Rangel

Accounting and Admin

Renee has called New Mexico home for the past 20 years. She has her degree in Liberal Arts and continues with her education yearly to engage in various business aspects. She has owned her own business providing insurance to the New Mexico communities. She is the proud mother of two boys, one of whom is serving in the U.S Army.
Family Strong for over 35 years
May 1978

Asa Laws graduates with his Masters in Accounting.

June 1986

Asa Laws becomes a partner with Zlotnick, Laws & Sandoval.

May 2006

Brian Laws graduates with his masters in accounting and Joins HJ & Associates in Salt Lake City, UT performing publice company audits.

Jan 2008

Brian joins Zlotnick, Laws & Sandoval in Santa Fe, NM.

Oct 2019

Brian Laws starts Cottonwood.

Jan 2020

Cottonwood opens it doors.

Feb 2021

Asa Laws Joins Cottonwood.

Sep 2021

Cottonwood merges with Dennis B Williams, CPA.

Dec 2021

Cottonwood merges with Peter Brunson, CPA.
Why Choose Cottonwood?
We are proactive
We deliver complete business solutions
We are focused on long-term success
We are smart users of technology